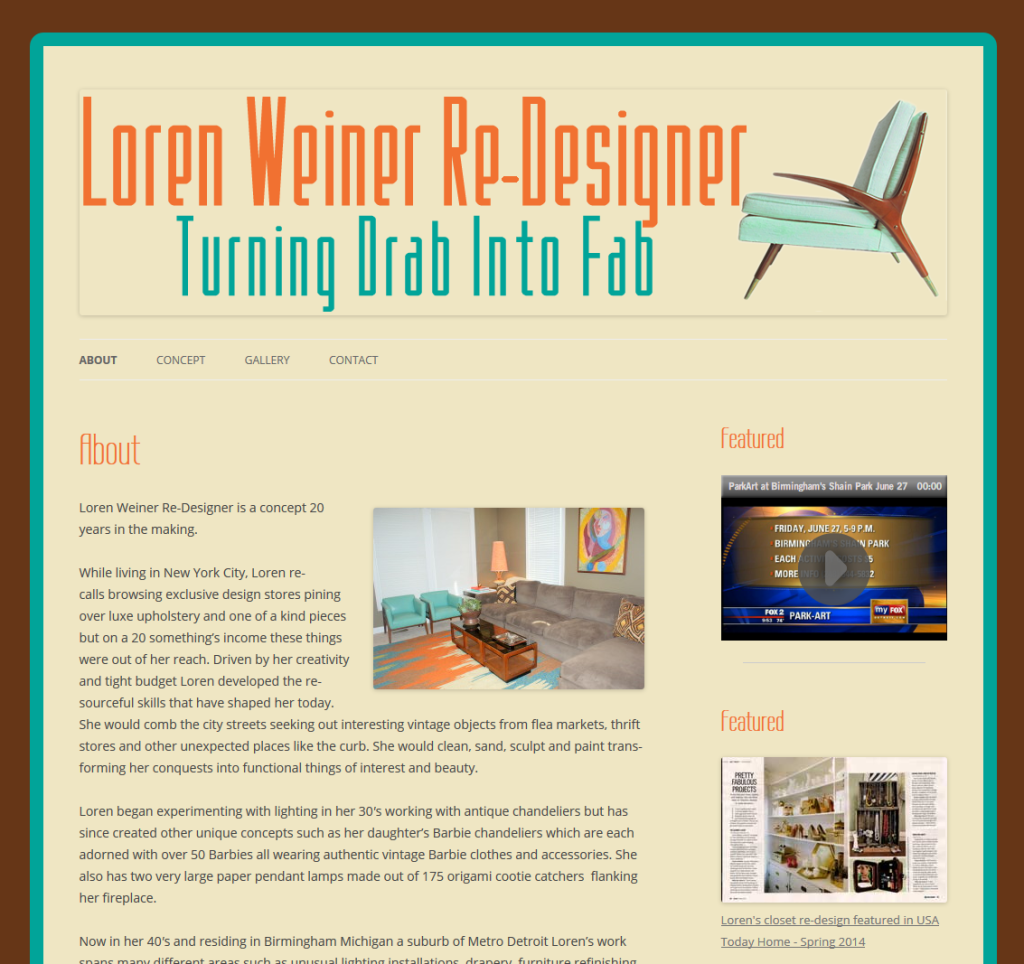 Contacted on Wednesday, Loren needed a website in time for a business profile published in the local paper on the upcoming Friday.
PromoSta rolled up our sleeves and collected the data and put together a medium sized website showcasing design styles and logo in time for the article.
Since then Loren has become a regular on the morning news in Detroit showcasing different techniques to "up-cycle" funiture and create unique home decor. The video deminstrations are available through the website, and for people looking for a larger re-decoration they can hire Loren directly through her website.
Recently she added Business cards to the marketing mix.