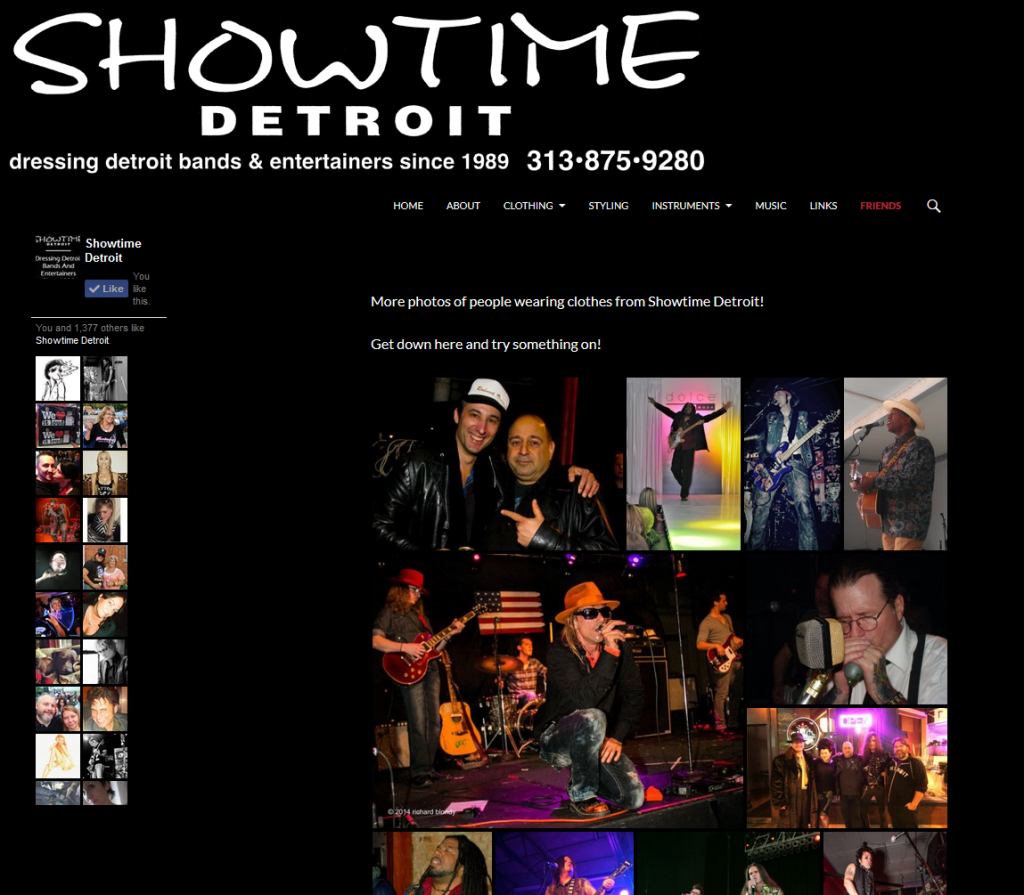 Showtime, a Detroit area clothing store for the rock and roll lifestyle, expanded their presence to the internet. Devoutly strategized as a brick and mortar store only with "no need" for an online presence, the owner insisted all interactions with customers be one on one.
PromoSta helped guide Showtime to the internet initially as a facebook presence to interact with customers and development of som word of mouth marketing. Finally, Showtime looked at developing a website to enhance print advertising messages. The site showcases what the store offers, and encourages customers to come shop without offering an online sales model.
In the first three weeks Showtime saw a dramatic increase in not only web traffic but in store traffic as well.