Not only are testimonials important as a part of your marketing mix they are in ours as well. See what other people have to say about the marketing provided by PromoSta.
---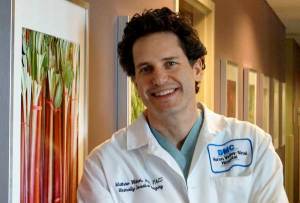 I've been working with Russ for almost 4 years now in developing a web marketing plan for my weight loss surgery practice. In 4 years, Russ has never let me down. He offers very high quality service at an affordable price. I'm frequently told by my patients that my website is the best of any that they have visited while searching for a surgeon and that it was one of the key factors in making their decision to sign up for our program. I wholeheartedly recommend Russ to anyone looking for a partner in their internet marketing plan.
Matthew Weiner, MD
DrMatthewWeiner.com
---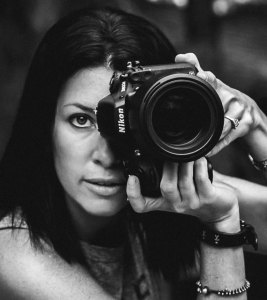 Russ designed and launched my website JenShanePhotography.com about a year ago. He is amazing to work with. Always accessible and helpful, he made the process of starting my new business that much easier. My website was more than I would have ever expected. I get compliments on how professional and beautiful my website is all the time. Based on the look of my website I've referred a couple other friends his way to help build their business sites as well. I highly recommend using Russ. Not only is he great at what he does, he's actually sort of….sort of…funny.
Jennifer Shane
JenShanePhotography.com
---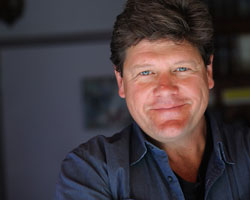 Our project was to migrate our old Flash based website – rosewaterrestaurant.com –  to WordPress to keep the site current with news, images, events, etc; without having to call our web designer every time we wanted a change.
Russ Adams at PromoSta did the job flawlessly, on schedule, at exactly the price he quoted. With an incredibly positive and professional demeanor, he answered all our questions, communicated quickly and thoroughly, made everything look and work exactly to our spec, and gave us an excellent tutorial when it was time for us to take control of our site and go live.
We couldn't possibly be happier with the outcome PromoSta provided RoseWater Restaurant, and we're looking forward to working with him again on our next marketing project.
John Tucker
RoseWater Restaurant
---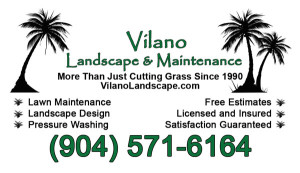 It's been a hard year getting started, with many moving parts to a start up lawn business.  We had to re-distribute 100 flyers for a phone number error.  In another neighborhood, I hoped the guy following me needed our service.   Imagine my disappointment when he pointed out an e-mail address typo.  He was honest and said he hesitated to let me know… apparently, he knew from experience what he was getting into.  Russ Adams handed me his card, first thing I saw was the word "marketing".
Ok, marketers work in big buildings… Wear fancy clothes and take care of companies like "Nike" and "Proctor and Gamble" …lawn service?  Yeah right.  We barely had a shared vehicle with most of our capital in lawn equipment.  Feeling a little small, I carried on with my flawed flyers, and grumbled that I will change the next batch.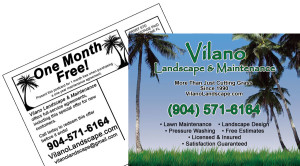 Over the next few days, printing, buying ink, fixing paper jams, passing out flyers, while keeping up with our primary business cutting yards and scheduling. My husband needed business cards, wants a specific logo in a certain color green, and of course, a fancy web site with pictures and clients being able to contact us…geez.  Get the picture?  I found the business card and screamed "Russ, Please HELP!!!!!"
Hear the trumpets?   
Now don't get me wrong, Vilano Landscape does great work.  But, working and being able to get these marketing and promotion tasks done is more than a small start up can do on their own.   Russ, with PromoSta, got it done, and fast.
With Russ' help we have:
Business cards (With an awesome logo)
Logos on all our invoices
Logos on everything (thanks to Russ' insistence)
Sent out a 5,000 direct mail postcards
Have a beautiful shrink wrap on our vehicles promoting our business on the job site
The fancy website with gallery and contact information that goes straight to our e-mail address

Just like we wanted – NO FLAWS!!
Our business has quadrupled, in one year. We are paying our bills and even having some left to enjoy life.  Now all we need is some free time… maybe even looking to those retirement years.  We think it's possible, and I hope that Russ will keep pointing the way to that end for us… He sure is a great help.  It sure would've been a lot longer and harder without him.
RUSS, THANK YOU!
RuthAnn Sumner
VilanoLandscape.com
---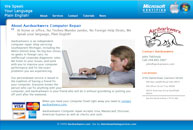 I first came in contact with Russ as a referral through a friend who had successfully worked with Russ on a direct email campaign for his company. I asked Russ for his creative expertise to redesign my Yellow Pages advertisement that was coming up for renewal. The old one was designed by AT&T's in house staff and it simply lacked any pizazz and attention drawing qualities. Russ produced three ads that I felt were of such outstanding quality, I had to literally ask my friends to vote on the best one. Since it's publishing, my revenue has nearly doubled and I will be needing to hire an assistant to handle the additional business.
I have also trusted Russ to create and host my website, in-house email, customer publication, manage my Google words campaign, publish and distribute opt-in newsletters to clients and a handful of other initiatives. The website is highly impressive and receives compliments for its design while the additional projects still are too new to measure for success. However, I am anticipating considerable success from their efforts and look forward to a long partnership with Mr. Adams and his company.
John Teklinski
AardvarkWerx.com
---
"Russ- just a short note to let you know how pleased I am with the website you built for me. For many years my very specialized hobby of repairing Ronson Touch Tip cigarette lighters for both myself and other collectors puttered along at a couple of pieces a month, but since the implementation of the website I am seeing inquiries from all over the world- the majority of which quickly turn into actual orders. Before, I was restricted to collectors I already knew who told their friends of the service I provided- now I have customer inquiries and orders that really exceed my expectations- all thanks to the professionalism of how you took my rambling accounts of what I do and turned them into a professional, attractive, coherent and very productive website.  Thanks again for the great design work, implementation and performance metrics you continue to provide!"
Robert Adams
RonsonRepair.com
---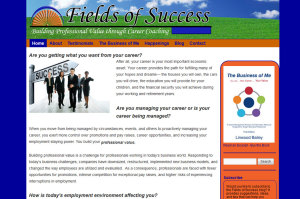 I highly recommend the services of Russ Adams to organizations and individuals seeking to increase the awareness of their services and capabilities. Russ worked with me to sharpen my message to my target audience and present the case for doing business with Fields of Success. Russ assisted me with the revision and re-launch of my website, www.fieldsofsuccesscoaching.com, and developing the message for the marketing campaign for my book, The Business of Me: Your Job … Your Career, Your Value. As a result, there has been a significant increase in visits to my website and higher than expected responses to the marketing campaign. Russ delivers what he promises and promises what he delivers.
Linwood Bailey
Founder & Owner
Fields of Success, LLC
---
"Thanks for responding so fast. The site looks great! Many thanks for a job well done! "
— Dave Alderman
Maritime Marine Construction
www.shorelinedeveloper.com
---
"Thanks Russ. I love the new look and feel."
"You are amazing! I just read the two docs and they are great. "
–Fred Weiner
Parrot Software
www.ParrotSoftware.com