PromoSta built the website ronsonrepair.com a few years back for a hobbyist specializing in repairing vintage art deco Ronson cigarette lighters.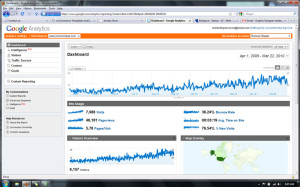 The strategy was simple, an outlet to better describe his services, and market this skill to lighter collectors on the internet, in addition to buying and selling these lighters on e-bay.
The business was spawned as a result of that e-bay activity. As the repair work became a steady source of work, the lighter collector community on e-bay was well aware of the service. However, for the casual e-bay purchaser, and other vintage lighter owners who did not rely on e-bay there was an open market for additional Ronson lighter repair.
Frequently, people would find a Ronson lighter, or see them in old movies, and wonder what they were. As with any question in this day and age the majority of people turn to the internet and search engines to find their answers. (Do libraries even exist anymore?)
PromoSta developed a targeted SEO strategy, and built the site around the concept of ranking highly for targeted key phrases such as "Ronson Lighter repair" "Fix my Ronson Lighter" etc.
Over the course of three years the site has increased rankings, visibility and traffic through organic search engine placement and increased inquiries to the point the owner has nearly had to hire additional repair people. (Not the original intention of a retiree looking for something to occupy his time and expand his hobby.)
PromoSta can help you to develop a website or redesign and strategize a marketing plan that includes Search Engine Optimization (SEO) throughout your site to increase market visibility and subsequently more business. Contact us to find out how.
Search Engine Optimization – Reaching your target audience on a shoestring budget.